Topics Include:
* First Time Home Buyers Seminar
* Foreclosure Workshop
* Free list of foreclosure properties
* Free loan pre-approval
* Free First Time Home Buyers Manual Handbook
* Free Foreclosure Investors Guide
* Free consultation w/ Home Mortgage Consultants
* Free consultation w/ Foreclosure Buyers Specialists
* Free consultation w/ Investment Brokers
and many more!!!
FREE HOME BUYER FAIR
This workshop will teach you how to buy and profit from foreclosures. Although this class is designed for First Time Home Buyers, the techniques will also benefit seasoned investors.

We will cover:
The California Foreclosure process
Foreclosure terms & definitions
Insider Secrets that your real estate brokers do not want you to know!
How to locate foreclosure property
Short Sales
Bank Owned Properties (REO)
How to deal with banks
3 steps that you absolutely need to do in buying foreclosure property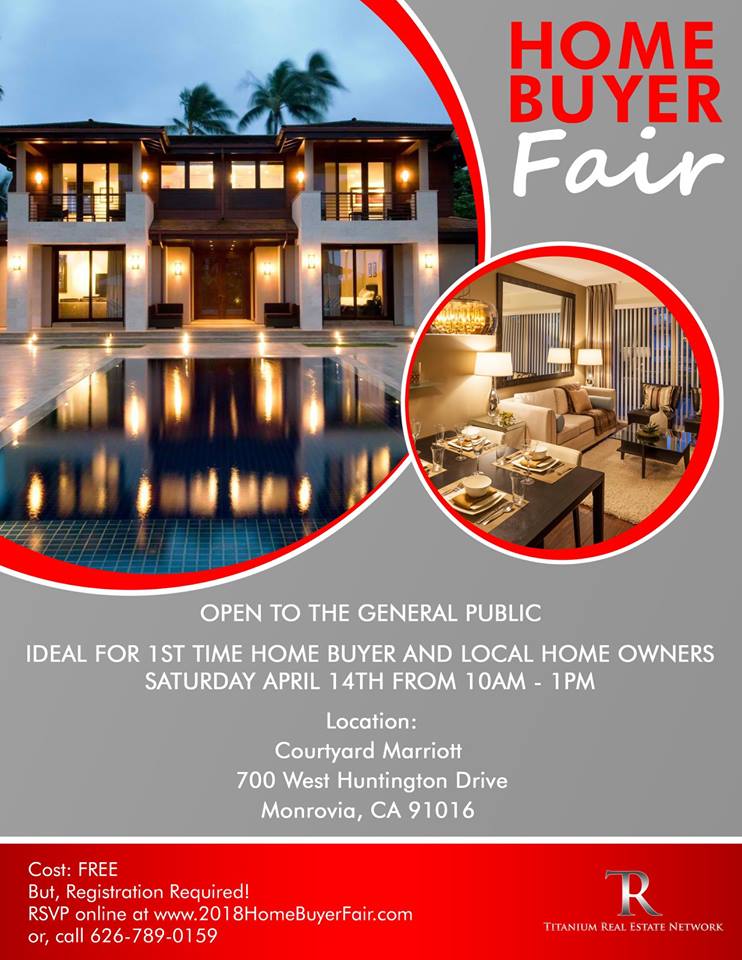 Bonus: Free copy of Avoid The Pitfalls in Real Estate Investing and get critical insights to help you when buying your first home and investing in today's real estate market.
FREE! At the end of the class, you will receive Foreclosure List of Bank Owned Properties in any city of your choice.
Free Resources Available to Home Buyers and Investors -
Online at www.TeamNuVision.net
San Gabriel Valley, Southern California, Foreclosure, Home Buyer Seminar Southern California HUD Homes $100 Down Payment... Luxury Foreclosure Homes in Arcadia, Diamond Bar, and Walnut... Investor FHA 203k Financing, 203B, Pros and Cons of Buying California Bank Owned REO Short Sale and Foreclosure Homes and Property for Sale